API Manufacturing Reactor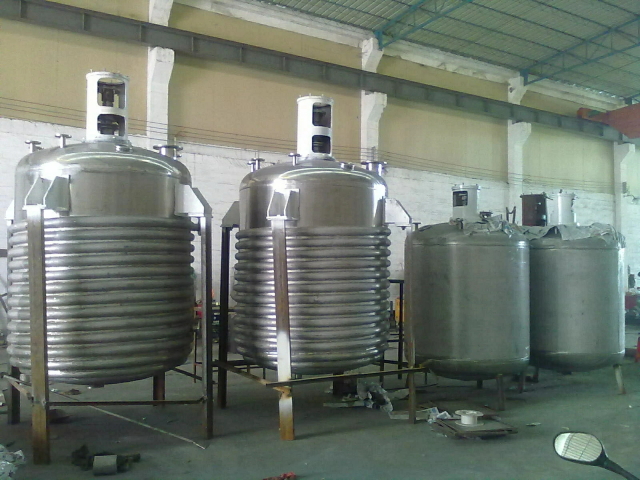 GMP Grade API manufacturing Reactor plant
Api Manufacturing Reactor With our years of expertise in domain, we are engaged in manufacturing and supplying an extensive range of GMP Reactor. Customers can avail REACTOR (GMP MODEL) from us as per the quality standards and in various specifications. Our offered product is used for production of life saving drugs and many more applications. Moreover, we provide product to the customers as per their needs in order to satisfy them.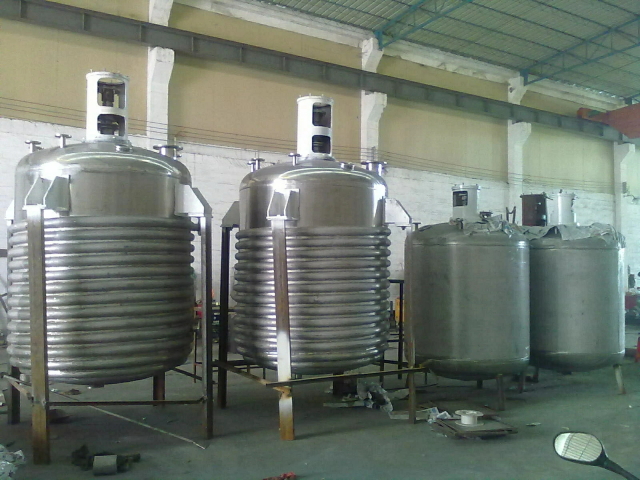 Robust drive assembly offered with mechanical seals, gland packing design and even hermetic design.
The Nozzle Connections can be provided with sanitary Triclamp, DIN, SMS, IDF or flange ends as specified by the user.
Heat Transfer Mechanisms offer to meet service temperatures from – 70°C to 400°C by either Jacketed, Limpeted, Internal Coil or their combinations.
Offered with Various Types of , Agitators such as Anchor, Turbine, Mig, HydrofoilPropeller, Pitched, Disc, Paddles, Helical and Contra Mixer etc.
Some of the special points of attraction of these GMP Grade Reactors are easy to install capability coupled with the ability to withstand the high thermal and pressure conditions. To meet the rising demand of the clients, we have taken the initiative to manufacture these reactors in bulk. In addition to this, these grade reactors could be installed within least amount of time.
Api manufacturing reactor
Providing various SS tanks include reaction tanks , chemical reaction tanks, process reaction tanks , stainless steel reaction tanks , jacketed reaction tanks in various capacity from 50ltr to 40kl with complete with gear box motor.
Applications:
These GMP equipments are widely used for Biochemical, Pharmaceuticals, Bulk Drugs & API Industries, Fertilizer Industries, Dyes & Intermediate Industries, Pesticides & Herbicides Industries, Aromatics Industries, Rubber Chemical Industries, Crystallization, Pigment & Paint Industries, Polymerization Industries, Fine Chemical Industries etc.
Project case
Ever since our establishment in the year 1999, we have been growing as a manufacturer, supplier and trader of a vast array of Stainless Steel Pressure Vessels. Each vessel that we offer is manufactured at our wide infrastructure base, making use of pristine-grade stainless steel and allied metals. Offered at competitive market prices, these vessels can be availed in numerous designs, capacities and other specifications.