Description of Reaction Vessel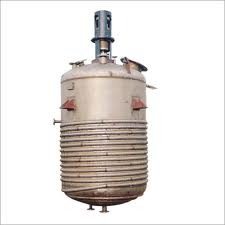 We are recognized firm engaged in manufacturing extremely efficient Reaction Vessel that is the central component of the reactor coolant system and which is sturdily steel constructed by the skilled professionals of our company. The Reactor Vessels designed and developed by us are widely used in commercial nuclear power plant, pharmaceutical industries, chemical plants, etc.
Reaction vessels are at the heart of a chemical plant. They are where the chemical Changes and reactions take place. Powders or liquids may be poured into reaction vessels using large funnels, called hoppers, connected to the top of the vessel.These stainless steel liquid mixing tanks are highly efficient to use with its robust mixing structure for homogeneous mixing of different chemicals and ingredients.
Abster Equipmemt is an extremely efficient Reactor Vessel Manufacturer in Ahmedabad, Gujarat, India.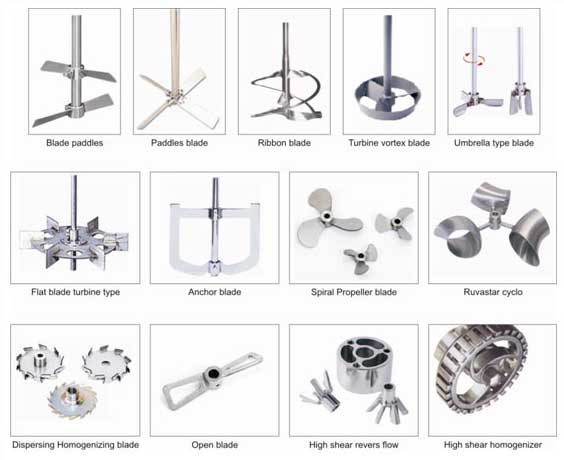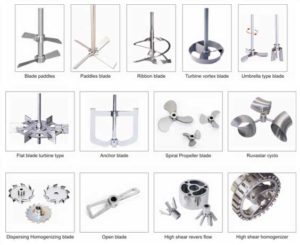 Material of Construction :-
MS Jacketed – SS304 limpet coil for heating & cooling tested for 5kg/cm²
Anchor shaft, propeller, turbine will be available
Chemical cleaning is done internal & external to remove contamination.
Material can be Carbon steel, mild steel, stainless steel, 304, 304 L, 316, 316 L, 317 L, 904 L.
Blades with different shapes such as: Paddle Form, Frame Form, Scrapper Form.
Reaction vessel Features
High quality
Durable
Reliable
Strong Construction
Superior Functionality
Corrosion Resistance
High Durability
Easy Installation
Heating way mainly :-
Steam Heating, Thermal Oil Heating, Electric heating etc.
Applications :-
The reaction vessel used in the first commercial nuclear power plant, Fit for pharmacy, chemical industry, dye, resin and food Industry, It can be widely used in Liquid Resin, Rubber, Pesticide, Glue, Dye, Medicines. Food, Pharma, Chemical, Minerals, Guar Gum, Starch, Pigment Colors & etc.
Model size is Available :-
500 ltrs to 20,000 ltrs (Drive HP as per design)
Chemical Reaction Vessel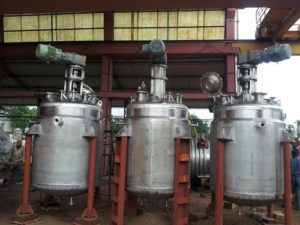 Chemical Reactors / Jacketed Reaction Vessel consist of a Cylindrical vertical shell with standard Torispherical dish on both ends. A Jacket is provided on the Outside of the shell for Heating & Cooling Stiffener Rings are provided on shell in between the shell and jacket to give uniform circulation of the heating or cooling media and to intensify the vessel
Agitator assembly mounted on the Top dish of Reaction Vessel consists of Shaft supported by Lantern Assembly on the Top End containing Bearing Housing with Tapered roller bearing to withstand impact load and vibratory load ensuring smooth rotation of the Shaft. Shaft Can fitted with different types Of Agitator Such as Single Anchor, Double Anchor, Turbine & Propeller types. Baffles are also provided inside the shell as per the requirement.
Reaction Vessel offered are of superb range with the following features:
High durability and reliability – Less maintenance require
Available in various specifications & Capacity from 500ltr to 50,000ltr
High durability and reliability – Less maintenance require
High durability and reliability – Less maintenance require
High durability and reliability – Less maintenance require