Pva wood glue making machine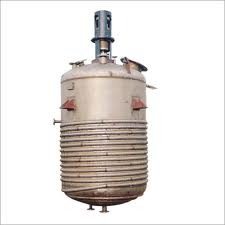 Reactor is the main chemical reaction of the typical production equipment, which is widely used in resins, adhesives, glue,pva glue ,paint, cosmetics, pharmaceutical and other chemical production. To break down or combined the materials through mixing, filling and cooling, to promote the reaction of polymerization. The reactor consists of body, gears, mixing devices, heating devices, cooling devices, seal composition and some corresponding auxiliary equipment: distillation column, condenser, water separator, collecting cans, filters ect.
Apply to:
1, unsaturated resins, alkyd resins, acrylic resins, polyurethane resins and other complete sets of production equipment;
2, lotion, white latex,Pva glue, PU glue, adhesive sets of production equipment;
3, waste silica gel pyrolysis, recycling equipment;
4, paint sets of production equipment;
5, complete sets of all kinds of fine chemical production equipment.
Pva manufacturing process